Search API Connector Documentation
In this article, we'll walk through how to create a custom request using the API Connector add-on for Google Sheets.
If you'd prefer to create a request using API Connector's built-in API directory, please check this article:
Create a Request
If you like videos, check out this video guide to using API Connector.
Contents
Before You Begin
Click here to install the API Connector add-on from the Google Marketplace.
Why Create a Custom Request?
access APIs not available in the preset list of integrations
access advanced API Connector features only available through custom requests, e.g. multi-query functionality.
import example cURL or Postman requests (many APIs provide these in their documentation)
To easily convert a preset request to a custom request, add the
request metadata
before running the preset request. From there you can easily copy/paste it from the response sheet into the request URL and/or request body of a custom request.
Step 1: Open the Sidebar
After installing the plugin in Google Sheets, click Extensions > API Connector > Open
Step 2: Add a New Request
Once the sidebar opens, click Create request to start a new request.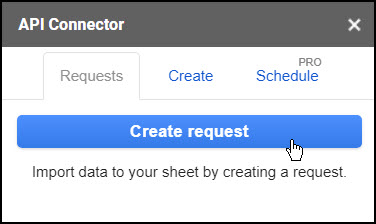 Step 3: Choose Custom Application
Make sure Custom is selected in the Application menu.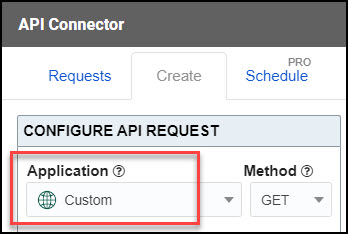 Step 4: Enter a Request URL
Enter a request URL (or multiple request URLs). Available request URLs should be provided by your application's API documentation, or you can check our list of guides to many popular APIs. For example, enter this URL to fetch data about Radiohead from the iTunes API:
https://itunes.apple.com/search?term=radiohead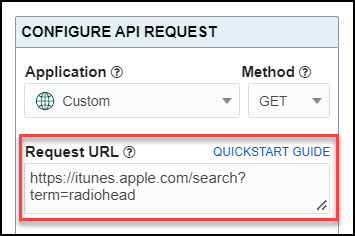 Request parameters are added as key-value pairs, e.g. https://api.com?key1=value1&key2=value2.
Step 5: Set Authentication
Each application's API documentation will tell you whether authentication is required, and, if so, how to apply it. Most commonly, they'll ask you to include an API key or token in the request URL or header of the request.
For more information on authentication, see here: https://mixedanalytics.com/knowledge-base/api-authentication-explained/
Step 6: Set a Destination Sheet
Set where you'd like to send the response data. Type in a sheet name or click Set current to set the destination to your currently focused cell.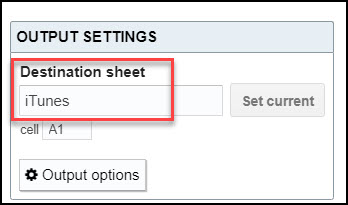 Step 7: Choose Output Options
(optional) Click the Output options button and customize your request. Options include setting the output mode to overwrite vs. append, choosing a report style, applying pagination, and more.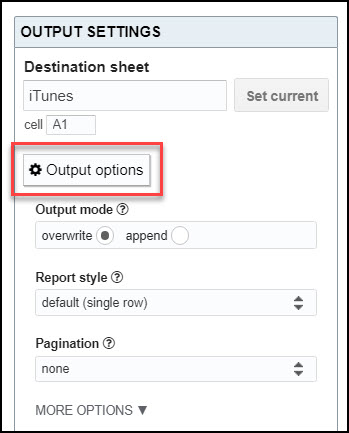 Step 8: Edit Fields
(optional) Click the Edit Fields button to preview your request. This will bring up a preview window where you can map fields to specific columns and choose which fields to display in your sheet.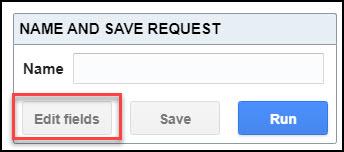 For more information on the visual field editor, see here: Edit Fields
Step 9: Name and Run
Give your request a name and click Run. You should see the response data from your API request in your sheet.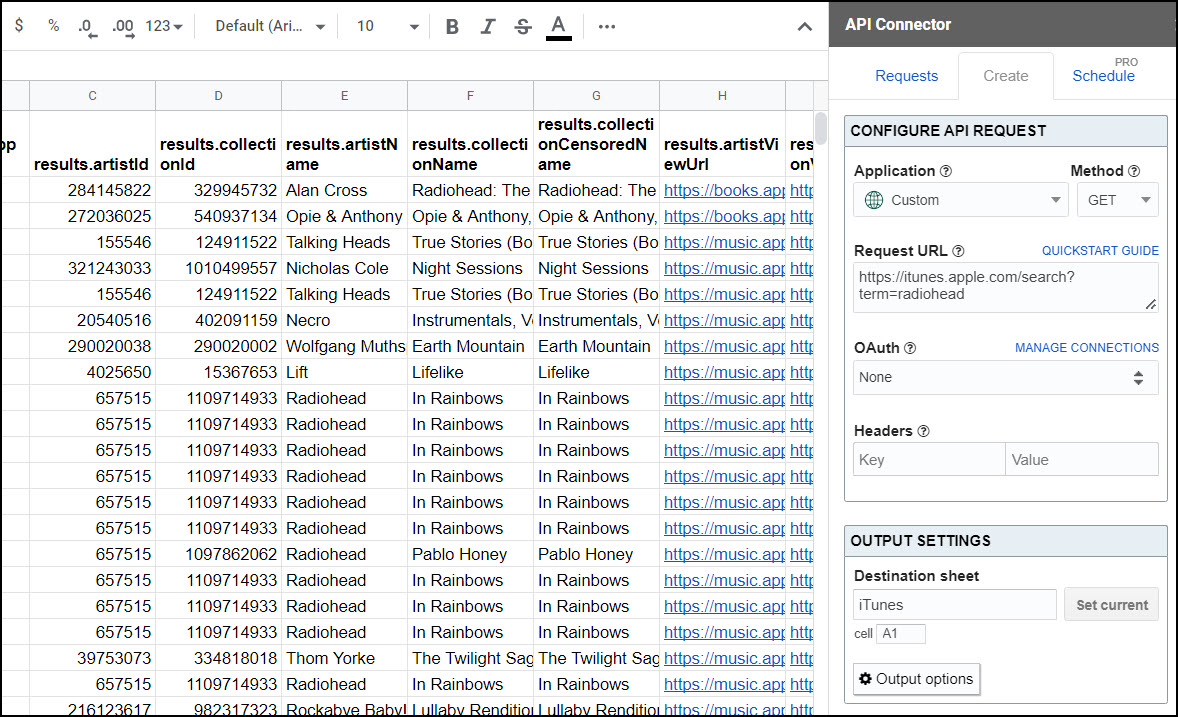 Questions?
Please leave a comment below, contact support, or leave a message in the API Connector user community. You'll receive a response shortly.