Export Configuration Files
Exporting configuration files for the API Connector add-on for Google Sheets allows you to share your request configuration with others (or yourself). The configuration file includes API URLs, headers, and output options.
Please note: importing is available on all plans, but exporting is a paid feature; please install API Connector for a free trial or upgrade to access.
Export File
To export a configuration file, please click Add-ons > API Connector > Import/Export > Export File.

This will produce an export file modal. Click the "Download export file" link to download all your requests as a JSON file to your desktop.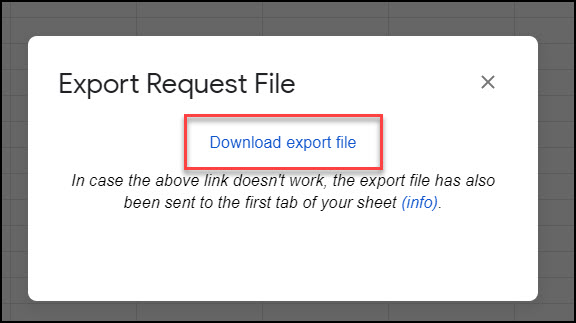 In some cases, Chrome may block the JSON file download as described here. Therefore, the export file will also be saved into the first tab of your sheet. To use that export file instead, open that tab and click File > Download > Tab Separated Values (the file will only be recognized if it uses tab-separated values).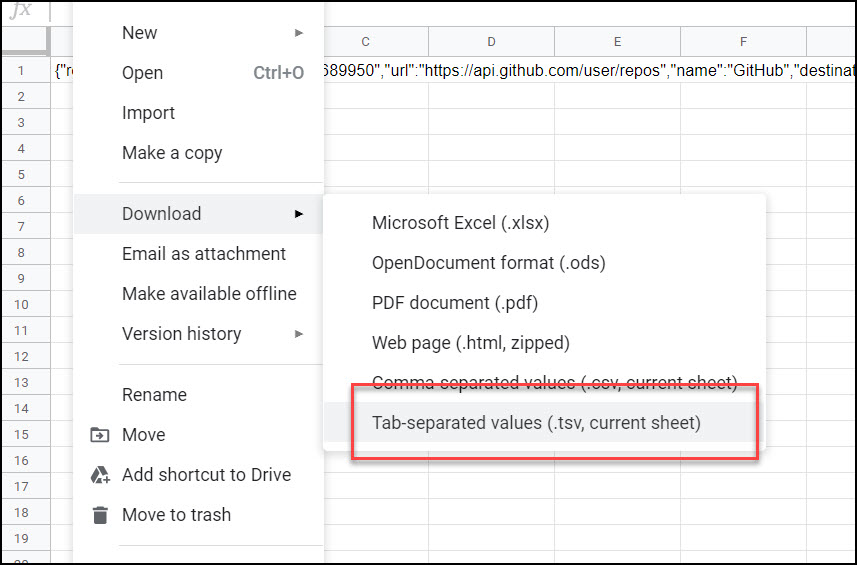 Either way, you can then import your request file into other Sheets to re-create your requests.