Exporting configuration files for the API Connector add-on for Google Sheets allows you to share your request configuration with others (or yourself). The configuration file includes API URLs, headers, saved fields, and output options.
API Connector is in its own sandbox, so simply making a copy of the sheet will not copy any data saved through the extension. To copy requests from one sheet to another, you will need to export a request configuration file.
Contents
Export Single Requests
To export the configuration file for a request, locate the request and click Action > Export.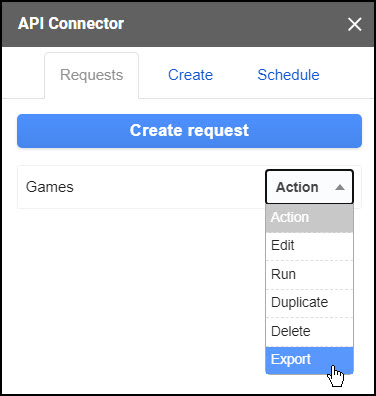 Export All Requests
premium
To export a configuration file for all requests in the sheet, click Extensions > API Connector > Import/Export > Export API Requests.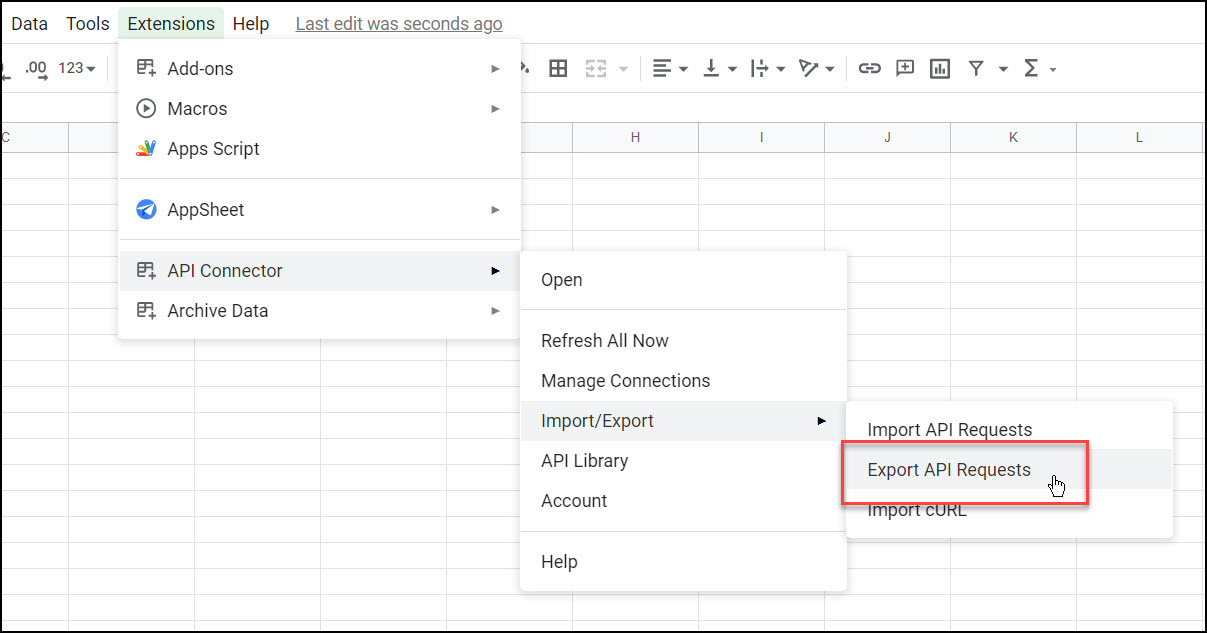 Export File
When exporting requests, you'll be presented with an export file modal. Click the Download export file link to download all your requests as a JSON file to your desktop.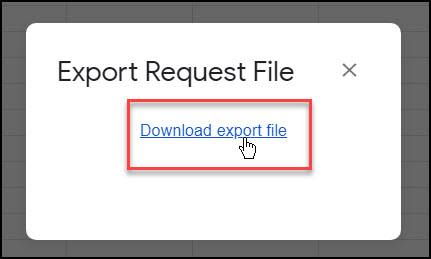 Tips
See this article for information on importing request files back into a Sheet: Import API Requests
Exporting individual requests is available on all plans, while exporting the configuration file for the entire sheet is a paid feature.