premium
Exporting configuration files for the API Connector add-on for Google Sheets allows you to share your request configuration with others (or yourself). The configuration file includes API URLs, headers, and output options.
Export File
To export a configuration file, please click Extensions > API Connector > Import/Export > Export API Requests.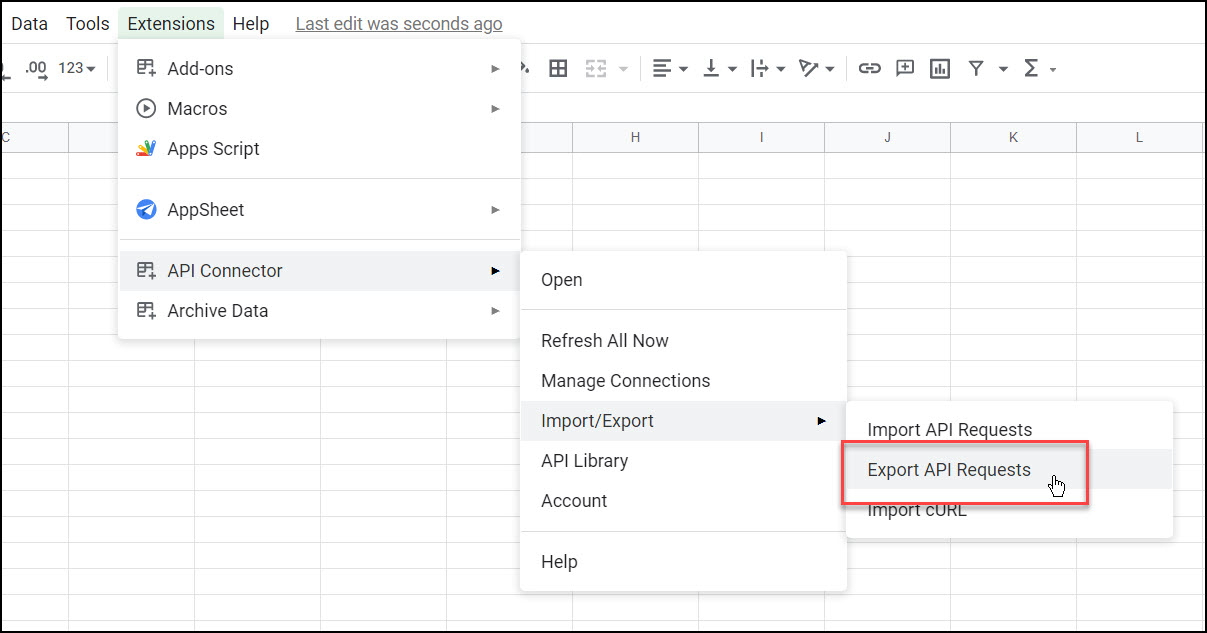 This will produce an export file modal. Click the Download export file link to download all your requests as a JSON file to your desktop.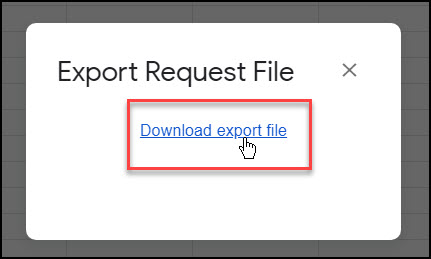 You can then import this request file into other Sheets to re-create your requests.