API Connector for Google Sheets
Connect to all your data sources, right from Google Sheets.
Serving 80,000+ professionals at these great organizations & many more: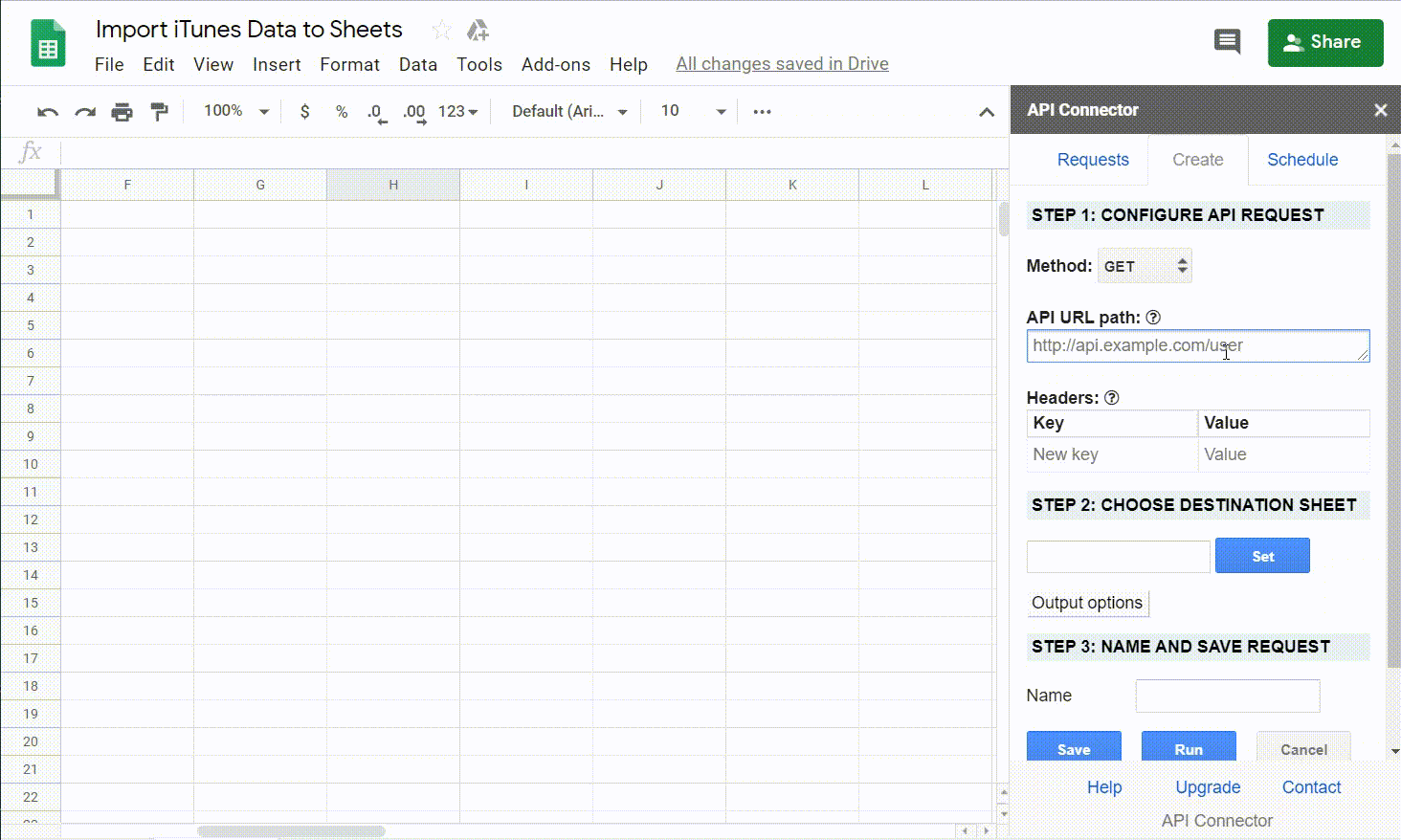 Wow, importing JSON has never been easier. It's nice to have a little GUI when working with shared docs and such since not everybody knows APIs. Also, scheduling repeated API calls is a great feature.
MATT B
Information Security Officer
Awesome add-on that works perfectly! Couple of hours saved every month since I'm using it. Highly recommended for users who often deal with CSV exports from many platforms.
This tool is a lifesaver for our sales reporting — it saves us hours and hours. I automate our weekly reporting by connecting Google Sheets to this and then running a Tableau workbook off the automation.
LAUREN R
Director of Digital Marketing
Pull API data to Google Sheets
Thousands of sites provide access to their platforms via APIs. The API Connector add-on has an intuitive, easy-to-use interface that lets you pull data from these APIs directly from your account into your Google Sheets worksheet, without needing a line of code. Just enter the request URL and API key to connect, import, and view this data in your spreadsheet.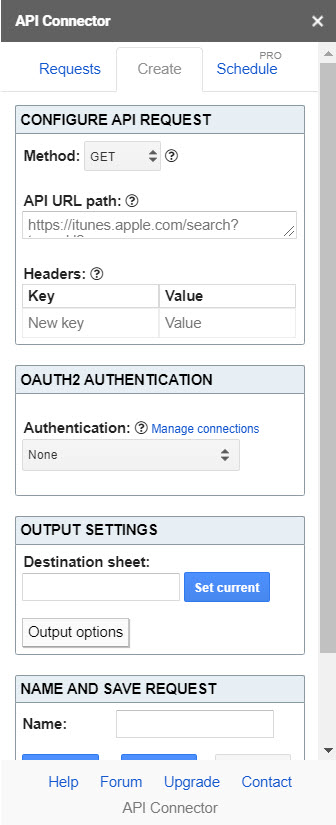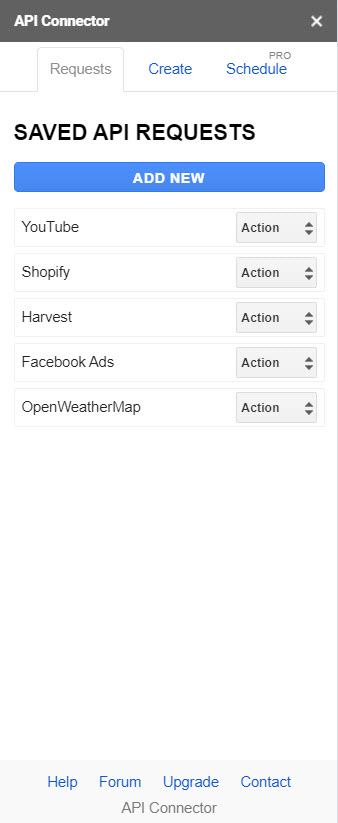 See all your platform metrics together
API Connector enables you to view and manage data from multiple data sources in a single place, without requiring code, copy/pasting by hand, or an expensive data warehouse. Create, save, and run multiple API requests, all in Google Sheets.
Schedule your API requests
Automate your data pulls. Set triggers to pull from APIs at hourly, daily, weekly, or monthly intervals, or use API Connector's custom function IMPORTAPI() to refresh data even faster (every few minutes). Click a button to instantly fetch new data on demand.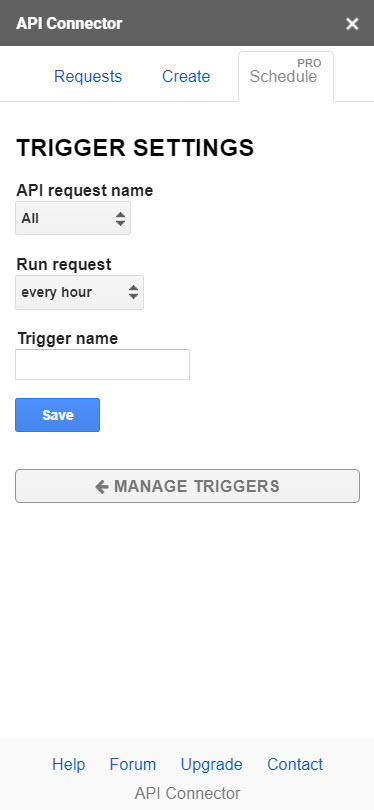 UNIVERSAL
This universal API connector pulls data into Google Sheets from any platform that uses API keys for authorization and returns data in JSON, XML, or csv format. This opens up access to nearly any platform, e.g. CoinMarketCap, Facebook, Shopify, Asana, YouTube, OpenWeatherMap, etc.
SHEETS FIRST
Made specifically for reporting and spreadsheets. Includes spreadsheets-first features like append vs. overwrite modes and building API requests based on the value in a cell. Choose between 3 different JSON conversion methods to flatten and convert JSON responses into a tabular format for Google Sheets.
PRICING
The free version of API Connector enables up to eight daily API requests, while the paid versions allow more requests, scheduling, pagination handling, filtering, OAuth2 connections, and additional power features. Please view the pricing page for more details.
QUESTIONS?
Check out the knowledge base or submit your question in the new API Connector user community. You'll receive a response shortly.