API Connector lets you access data from thousands of platforms directly within Google Sheets. No coding required!
Get data from thousands of data sources
Thousands of sites provide access to their platforms via APIs. The API Connector add-on has an intuitive, easy-to-use interface that lets you pull data from these APIs directly from your account into your Google Sheets worksheet, without needing a line of code. Just enter the request URL and API key to connect and view this data in your spreadsheet.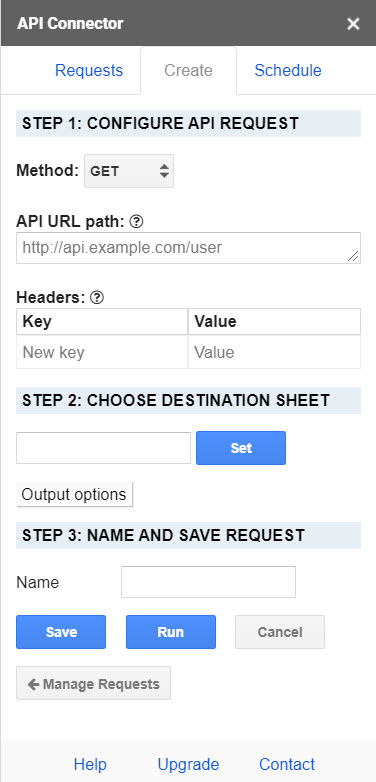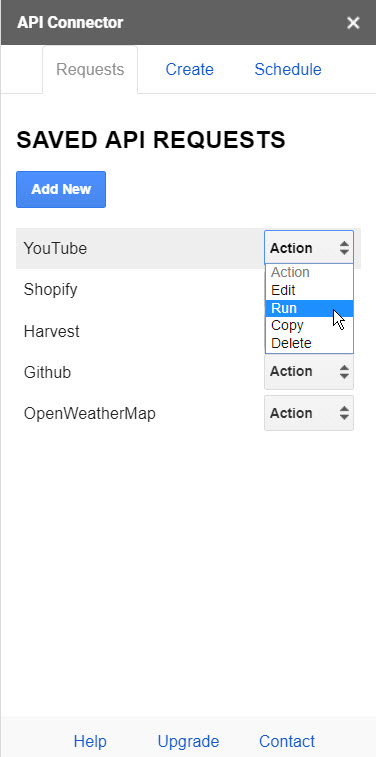 See all your data in a single sheet
API Connector enables you to view and manage data from multiple APIs in a single place, without requiring code or a data warehouse. Create, save, and run multiple API requests, all in Google Sheets.
Schedule your API requests
Automate your data pulls. Set triggers to pull from APIs at hourly, daily, weekly, or monthly intervals, or click a button to refresh all your data immediately.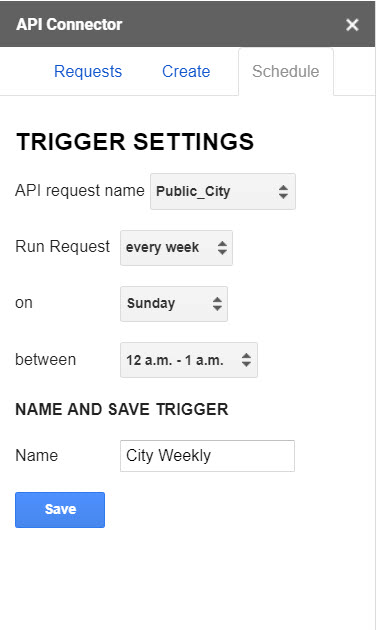 API DETAILS
This add-on supports any API that accepts requests via a GET or POST method and returns data in the standard JSON format, using an API key for authorization. This opens up access to the thousands of services and platforms, both public and private, that provide their data in this format.
SCHEDULING
Set up your reports once, and schedule them to automatically refresh on an hourly, daily, weekly, or monthly basis. Please note that scheduling is only available to paid users.
INTUITIVE INTERFACE
The API Connector interface was designed to be super easy-to-use. Just enter in your API URL and your API key, and API Connector will retrieve your data directly into Google Sheets.