Search API Connector Documentation
For this quick start, we'll walk through how to use the API Connector add-on for Google Sheets, using an example request from API Connector's API request library.
SUPER QUICK START>>To get started immediately, just copy and paste the following example URL into the API URL Path, set an output sheet and click Run:
https://itunes.apple.com/search?term=radiohead
That's it! But if you'd like more detail, read on for step by step instructions.
Contents
Before You Begin
Click here to install the API Connector add-on from the Google Marketplace.
Step 1: Open the Sidebar
After installing the plugin in Google Sheets, click Extensions > API Connector > Open
Step 2: Add a New Request
Once the sidebar opens, click Create request to start a new request.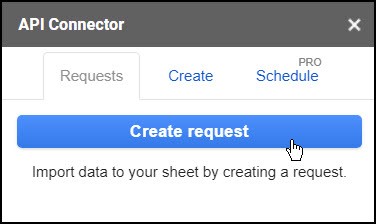 Step 3: Choose an API Request URL
If you already have an API URL in mind you can paste that in, otherwise let's search the built-in API library for open APIs.
Open the application menu and choose any API marked with a green "unlock" icon. These open APIs don't require any kind of authentication so they're good to start with.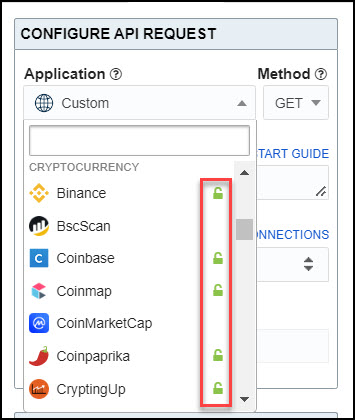 Step 4: Choose a Destination Sheet
Set where you'd like to send the response data. Type in a sheet name or click Set current to set the destination to your currently focused cell.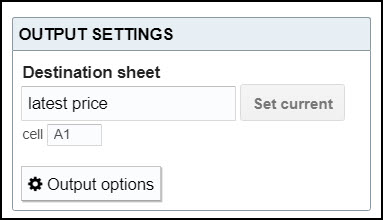 Step 5: Name and Run
Give your request a name and click Run. You should see the response data from your API request in your sheet.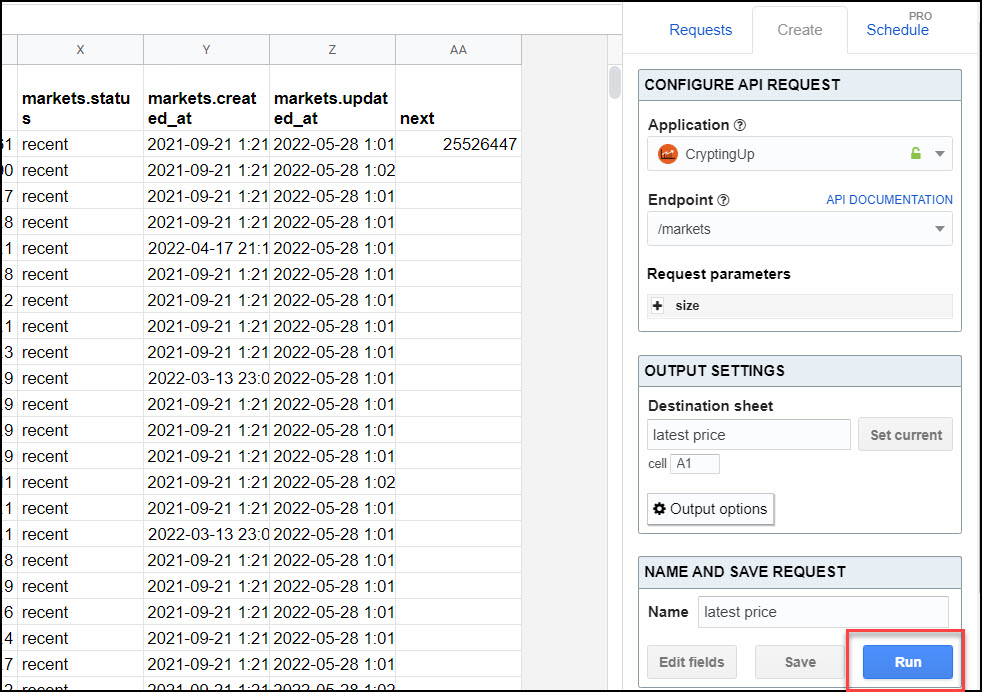 Step 6: Customize Your Request
Now, go forth and enter in your own API requests! Experiment with different preset APIs, or follow the documentation to:
Questions?
Please leave a comment below, contact support, or leave a message in the API Connector user community. You'll receive a response shortly.