For this quick start, we'll walk through how to use the API Connector add-on for Google Sheets, using an example request from the iTunes Search API.
SUPER QUICK START>>To get started immediately, just enter the following example URL into the API URL Path, set an output sheet and click Run:
https://itunes.apple.com/search?term=radiohead
That's it! But if you'd like more detail, read on for step by step instructions.
CONTENTS
BEFORE YOU BEGIN
Click here to install the API Connector add-on from the Google Marketplace.
STEP 1: ADD NEW API REQUEST
After installing the plugin in Google Sheets, click Add-ons > API Connector > Open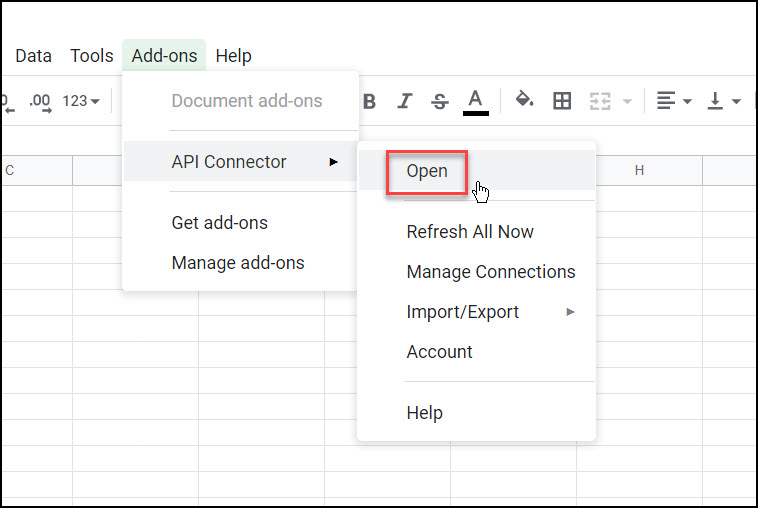 STEP 2: CONFIGURE YOUR API REQUEST
A window will open on the right side of your browser. In the Create tab, leave the Method as GET. Under API URL path, enter the following API URL:
https://itunes.apple.com/search?term=radiohead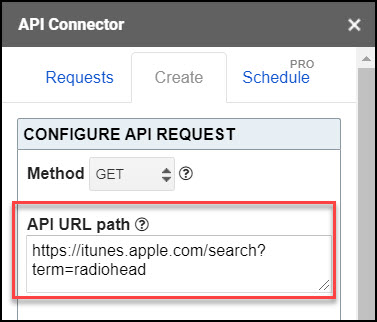 This API doesn't require any headers, so just leave that section blank. This is an open, public API, so you can also skip the Authentication section.
STEP 3: CHOOSE DESTINATION SHEET
Create a new sheet in your workbook. You can name it anything but here we'll call it "iTunes". Click 'Set current' to set this sheet as the data destination.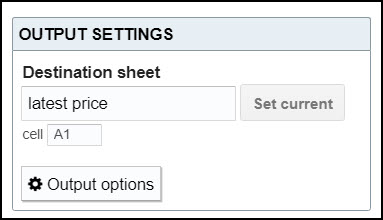 STEP 4: NAME AND RUN
Again we'll name the request "iTunes". Click Run.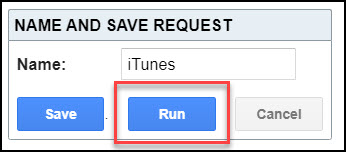 STEP 5: VIEW THE OUTPUT
Following the above steps, you should now be able to see music data from the iTunes API in your own sheet.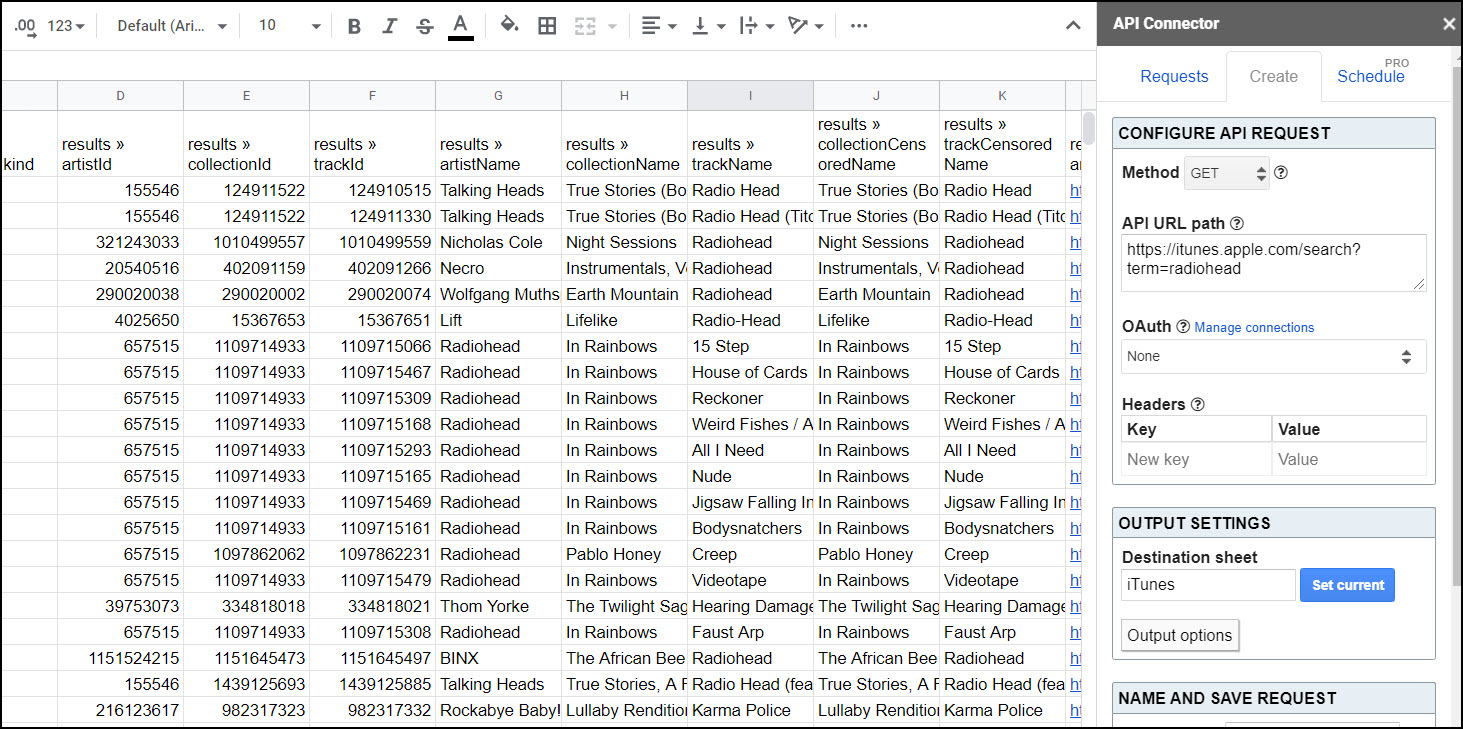 STEP 6: CUSTOMIZE YOUR REQUEST
Now, go forth and enter in your own API requests! Experiment with your own API URLs (this beginner-friendly list of open APIs is a good place to start), or follow the documentation to:
API CONNECTOR DEMO VIDEO
Check here for an introduction to API Connector in video form:
QUESTIONS?
Please leave a comment below or in the API Connector user community. You'll receive a response shortly!