*NEW* Account management is now provided through a Stripe-hosted customer portal.
To access, please open Google Sheets and navigate to Extensions > API Connector > Account. Click the Manage Account button to open the customer portal.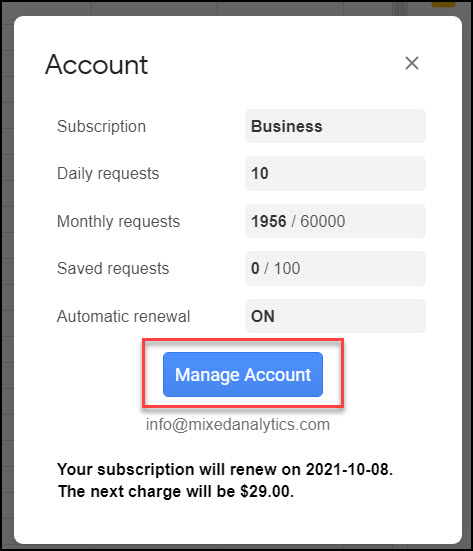 The customer portal enables the following features:
Cancel plan. When you turn off auto renewals, you won't get billed again, and your subscription will remain active to the end of your billing period.
Upgrade or downgrade subscription
Update credit card payment methods
Update billing address
Download past invoices (please contact us for invoices prior to May 2021)
If you would like to transfer your API Connector license to a different email account, please send a request through the Account Transfer form. For other questions please feel free to contact us.