Google Tag Manager (GTM) consulting for your website. Access an experienced Google Analytics expert and Google Tag Manager consultant to install tags and track site interactions like these:
Page view tracking

Single page app tracking

Enhanced ecommerce

Navigation bar selections
Call-to-action button clicks

Social link clicks

Form submissions

Facebook pixel
Scroll depth on a page

Video plays

Add to cart clicks

Number of search results
Google Analytics and Google Tag Manager Expert
Using Google Tag Manager (GTM) will improve many aspects of Google Analytics implementation. Need an expert? I have implemented thousands of tags via Google Tag Manager, can write JavaScript to handle the trickiest problems, and understand the finest details of Google Analytics.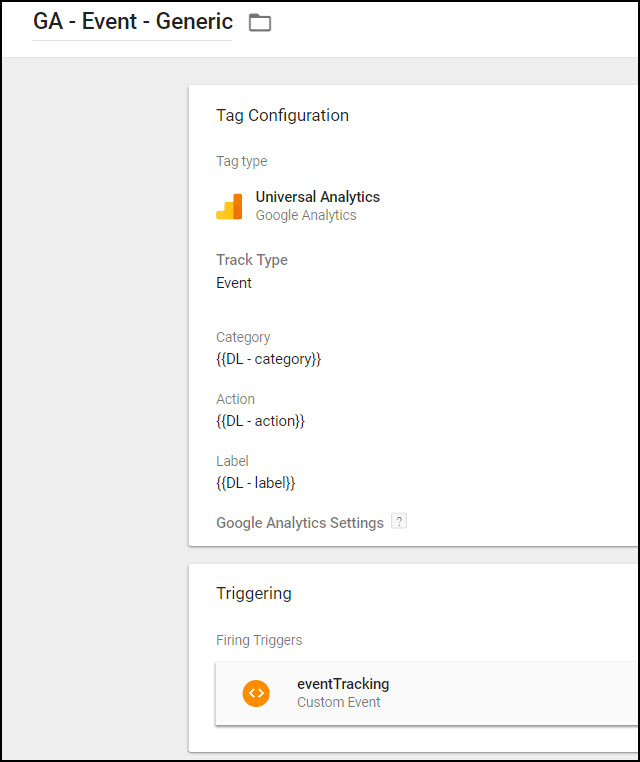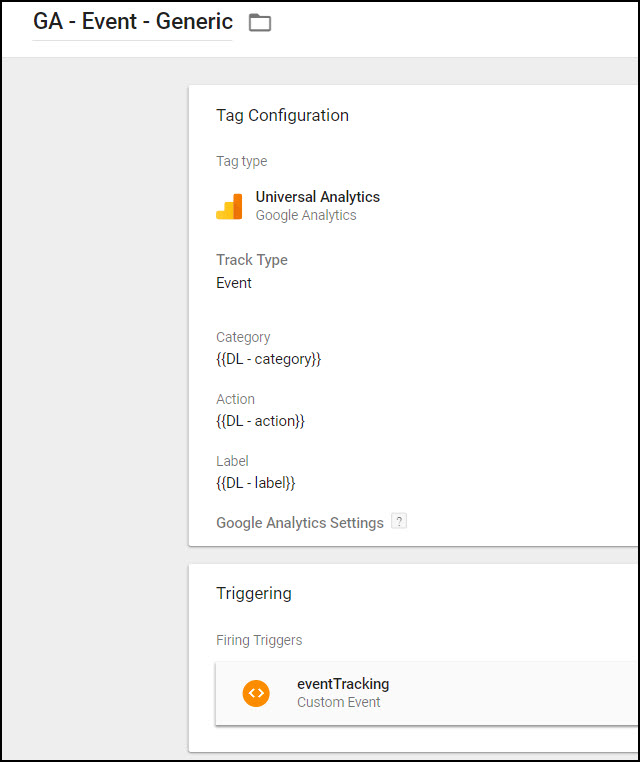 GOOGLE ANALYTICS TAG IMPLEMENTATION
I can implement nearly any kind of on-site interaction tracking for you via Google Tag Manager using a clean, robust setup optimized for your site. Track scroll depth, email submissions, clicks on key buttons, video plays, etc. Using GTM is recommended as it will simplify event tracking, cross-domain tracking, and other features of Google Analytics.
DATA LAYER
SUPPORT
Google Tag Manager is designed to work best alongside a data layer containing all the necessary events and variables. I can create data layer requirements that ensure ease of implementation and maximum flexibility.
MARKETING TAG IMPLEMENTATION
Collect your marketing tags in the GTM interface to increase tagging efficiency. GTM will enable you to collect the data once on the page and send it to multiple tags, instead of collecting and sending the data separately for each tag. It will also give non-IT staff the ability to add and modify marketing tags throughout the site.
Easy Google Tag Manager Setup
Tagging made easy
The process:
1) Fill out a form showing what you want tagged.
2) Provide your custom naming and setup instructions, or let me choose for you.
3) That's it! I'll notify you when it's complete -- usually within 1 day.
All Tags Supported
Manage analytics and marketing tags
Use GTM's built-in tracking methods to track page views, video clicks, page scrolls, dropdown menu interactions, etc.
All Tags Supported: Install Google Analytics tags, third party marketing tags, A/B testing tags, or anything else.
Data Layer Support: Google Tag Manager lets us set up tags using existing page elements. Want something extra robust? Get in touch for advice on setting up a data layer.
Access to Support
Expert support
Get clear answers with multiple options for support. Ask questions or access a library of documentation.
CLIENTS