Search API Connector Documentation
API Connector includes a built-in library of popular and interesting APIs.
Step 1: Select an API
To access the library, browse or search for an application in the application menu.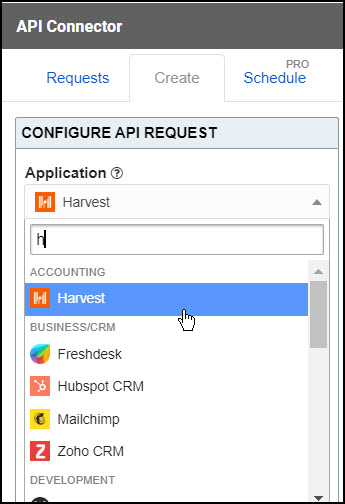 Step 2: Set Authentication
Authentication requirements will vary by API:
Open APIs don't require any authentication at all. They are marked with a green "unlock" icon.

OAuth APIs can be connected to by clicking a blue Connect button.
premium

Some APIs require header keys or tokens. In these cases, enter the value into the input field. Additional instructions are provided in the "Auth Info" link.

Some APIs use query string parameters. These can be entered in the parameters section.
Step 3: Select an Endpoint
Each API's data is organized into endpoints, which can be thought of as individual data sets or tables. Select an endpoint from the dropdown menu.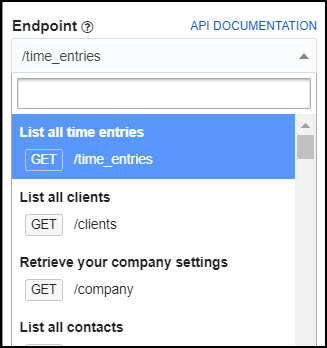 Step 4: Set Parameters
All available parameters will appear below the associated endpoint. Any required parameters will be marked as such, while other parameters can optionally be used to filter and customize the response data.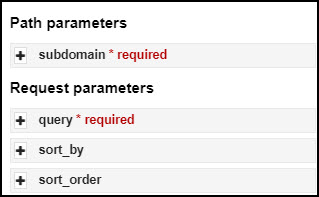 Step 5: Set Destination Sheet
Enter a destination sheet or click Set current to send the response data to the currently focused cell.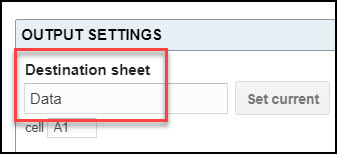 Step 6: Name and Run
Give your request a name and click Run.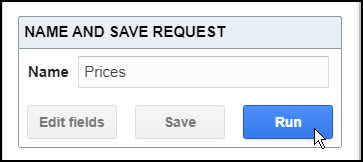 Optionally, customize your request by opening the field editor, changing the report style, and setting up pagination handling.